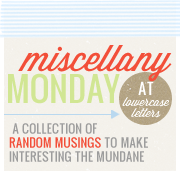 1. Fence Sign
My husband's submarine has always been called "God's Boat." I don't have the foggiest idea where this nickname came from. Regardless, we take the name seriously, so of course our fence sign has to be one of the biggest. This took 4 hours to put up and no I admittedly was not there the whole time. Today we took the sign down and that took about 1 hour. I think I like take down better!
2. Together Again
Blogger is letting me put pictures up again (maybe that Firefox update that I'd be ignoring was the trick?), so here's a picture of us from Friday's Homecoming. Forgive how awful we look. I was sick at this point and Avery had just come off a submarine. Enough Said.
3. Our Little Guy!
Looking straight at the camera during his 24 week check-up. I celebrated 25 weeks on Saturday and Avery will get to come with me to see him again at our 27 week appointment. Oh and we are hard at work on the name. He should have a name that we can announce in the next few days.
4. Candy Corn Fudge
I found a recipe for it in All You Magazine. It's basically fudge with candy corn in it. I think I'll be making a trial batch soon. Just because candy corn & fudge=win win, right? I think so.
5. Nook Color
It was a birthday gift and is my new favorite piece of technology. Thanks, Mom!