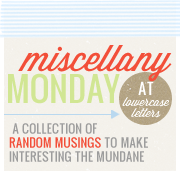 1. Kitsap County Fair
Lambie the sheep
Matthew enjoying the Kitsap Fair
You could write stuff on this, so I wrote "Matthew's 1st Fair"
The pregnant cow. Poor thing looked miserable! :-(
On Friday, Avery and I decided to take Matthew to the Kitsap County Fair. This fair is quite nice! We saw all the animals and looked at all the different 4H projects local kids had done. I was so impressed. I also learned some interesting facts and bees. Bees are fascinating, who knew? Matthew was so curious watching the animals. He refused to pet a sheep, so Mommy did it for him. (I love sheep. It's tradition for me to pet them at these type of events.)
2. Cleaning, Cleaning, Cleaning!After church yesterday, we cleaned the house and car in preparation for my Mom's visit. She'll be here in 2 days. Yay!
3. Allergy Update
Still having issues, my allergist has changed my meds completely and I get 2 weeks to see if they help. I've cleared my house of anything that may have latex in it, as she is convinced that's the issue. I really don't think that's it since I go to great lengths to avoid latex exposure, but I will continue to go through the house.
4. Popular on Pinterest
I can't believe how "popular" my pins have become on Pinterest this weekend. I love using that site for crafts, meal ideas, gifts and more! I feel humbled that so many people like what I pin. (If you want to follow me, I have a button on the blog to your right.)
Have a great Monday everyone!