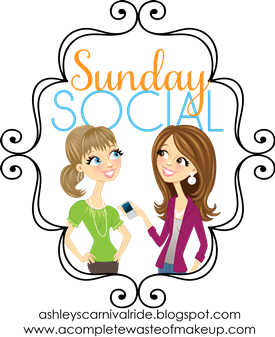 Link up here!


1. What was your favorite Halloween costume as a kid? Hmm...tough one. My Mom made most of my costumes when I was growing up (she's a super skilled seamstress), so maybe my Belle from Beauty and the Beast. Or there was this white princess dress she made that was gorgeous too.

2. If you could go back to your childhood and dress up as something, what would it be? Scare crow. Not sure why I say that...it just popped into my head.

3. What was your favorite Halloween costume as an adult? A farmer...I did that as a sorority thing one year in college. It turned out pretty fun.

4. What is your favorite Halloween candy? Tootsie pops and Reese's peanut butter pumpkins.

5. What is your favorite Halloween memory? Trick or treating with my friends and then coming home where we dumped all our candy into a big pile and each took turns picking until we'd gone through it all. I still smile thinking of that.

6. What is your favorite scary movie? I hate scary movies. Seriously I have to prep myself to get through them. I usually have to get into a real sarcastic attitude and laugh my way through. In high school I laughed myself through the entire movie "The Ring" otherwise that movie probably would've had me screaming. On a side note: this drives my husband crazy!



Last Halloween....Little Dude was the cutest tiger! I can't wait for this year!